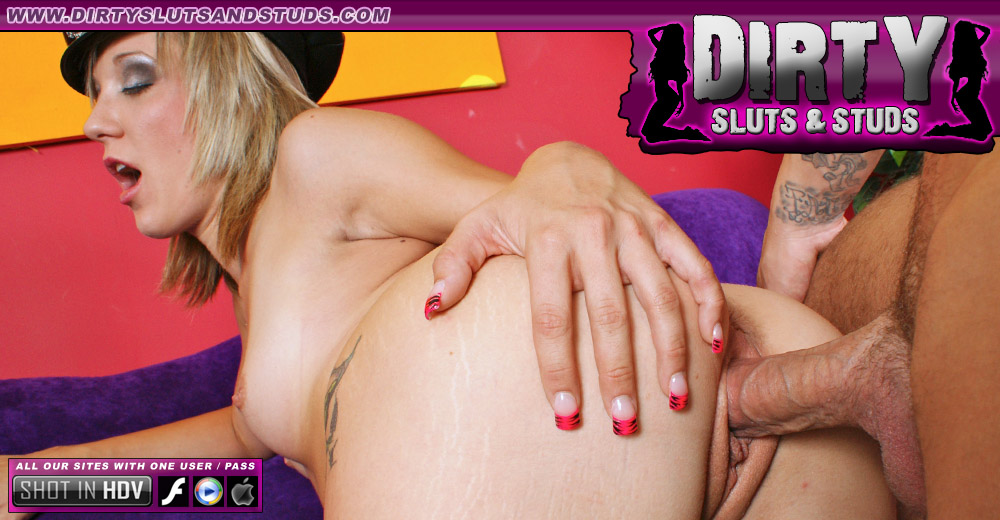 DIRTY SLUTS AND STUDS
Is a XXX site featuring todays hottest Porn Stars in 100% original hardcore action! Watch these Dirty Sluts And Studs suck and fuck in thousands of pics and multiple formats, Flash, Windows Media Video & MP4's for your mobile devices. -
JOIN NOW
PAY BACK'S A BITCH
Starring: ð''ð"",

363 Pics

33 Min of Video.
Big titted Emily Parker is in big trouble. She borrowed some money from a loan shark and he's here to collect! Marty slaps her around a little which to his surprise starts to turn her on. Pay back's a bitch and this bitch starts to payback her debt in the only way she knows how.

BED SALE
Starring: ALEXIS GOLDEN, ALEXIS GOLDEN

368 Pics

24 Min of Video.
Katie Kox and her husband decided its time for a new bed. So after finding a good deal in the local paper Katie decides to go on her own to take a look. while checking out the bed the seller is checking her out and it's not long before Marcus London offers Katie the opportunity to test out the bed. Being the good slut wife that she is how could she refuse?

SEXUAL SURVEY
Starring: JOEY BRASS, KIERA KING

367 Pics

29 Min of Video.
Joey has a new job of interviewing the public for a sexual survey. Lucky for him Kiera King was feeling extra horny that day and invited Joey to take the survey one step further...

DIRTY COP
Starring: JOEY BRASS, ð''ð""

568 Pics

28 Min of Video.
Officer Amy Brooke has been called to a bad part of town to deal with a noise complaint. When this dirty cop arrives on the scene she is not impressed with Joey Brass. After finding a bong in his apartment she has good reason for an arrest, however Joey somehow manages to flip the script and convince this Amy to drop the charges and her panties.

OPEN HOUSE
Starring: LISA ANN,

577 Pics

33 Min of Video.
Realtor Lisa Ann really knows how to hustle and seal a deal. When John Espizedo decided it was time to find a new place to live he called Lisa to help him out. After showing him around the property Lisa really started to give him the hard sell and made him an offer he couldn't refuse. She fucks him bareback in stockings and her sexy glasses like any eager sales person would. After fucking her huge tits john explodes all over them and christens his new home.

POSITION OF THE DAY
Starring: , JYI=

497 Pics

30 Min of Video.
When Maria Bellucci got her first american job her boss was more than happy to show her the ropes. Jeff Phucksum didn't waste any time in taking advantage of this dirty slut. God bless America.